My Burrow Genealogy
I have been doing genealogy for well over 25 years, even before the internet, and I have been a serious genealogist since 1998 when I finally went online. One of the names in my fathers family is Burrow. My Burrow Family came from the West country in England - specifically Devonshire, although there are also connections to Cornwall and Somerset and further afield as well.
The Burrow name in Somerset and Devon are from the Olde English "beorg", hill.
Thomas Burewe is noted in the Subsidy Rolls of Somerset (1327). In the modern idiom the surname can be found as Burrough, Burrow and Borrow. The first recorded spelling of the family name is shown to be that of John atte Boroghe, which was dated 1327, in the "Subsidy Rolls of Somerset", during the reign of King Edward 111, known as "The Father of the Navy", 1327 - 1377.
Surnames became necessary when governments introduced personal taxation. In England this was known as Poll Tax.
Source - Origins of the Surname Burrow
Below are some of the trees from my Burrow family.
Lily Burrow was my grandmother - my fathers mother. She died in 1969. I have no memories of her, as I was still a small child when she died.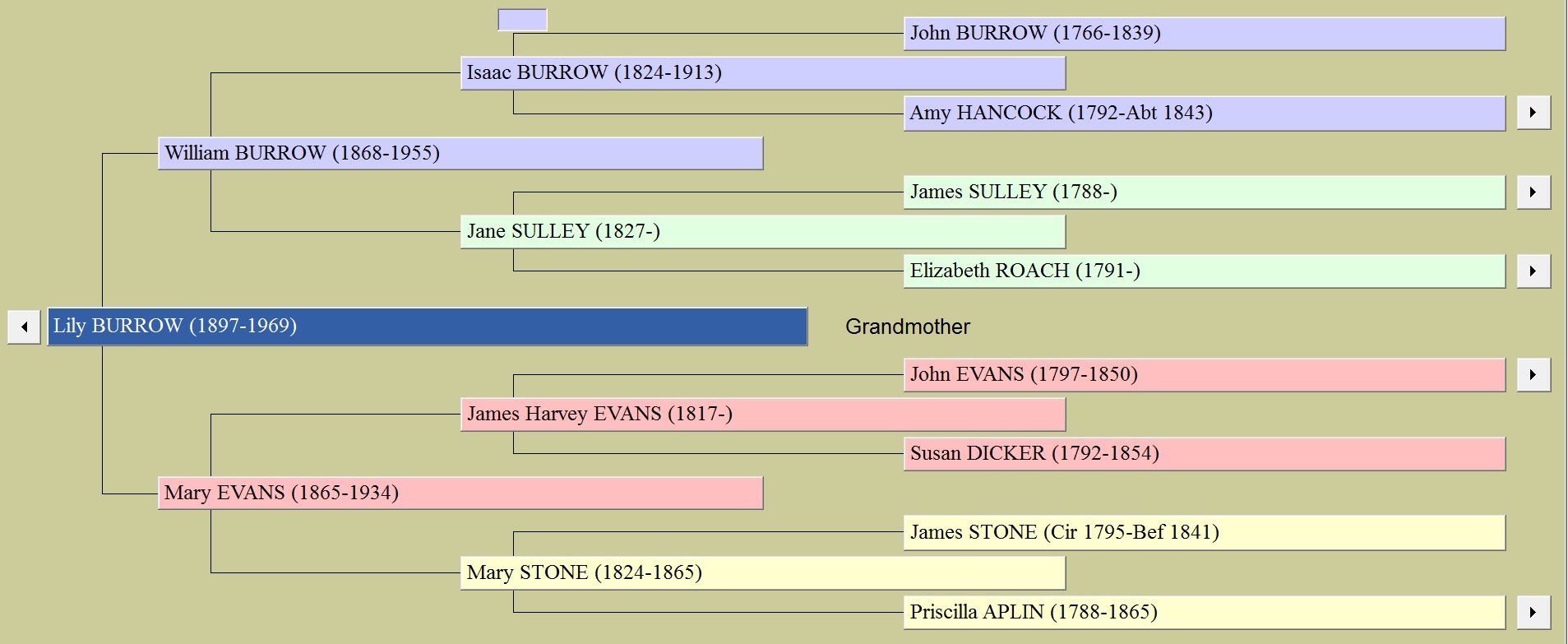 William Burrow was Lily's father and my great grandfather. He left Devonshire where he was born and raised and emigrated to New Zealand. William's father was named Isaac Burrow. Isaac had a twin brother named Abraham.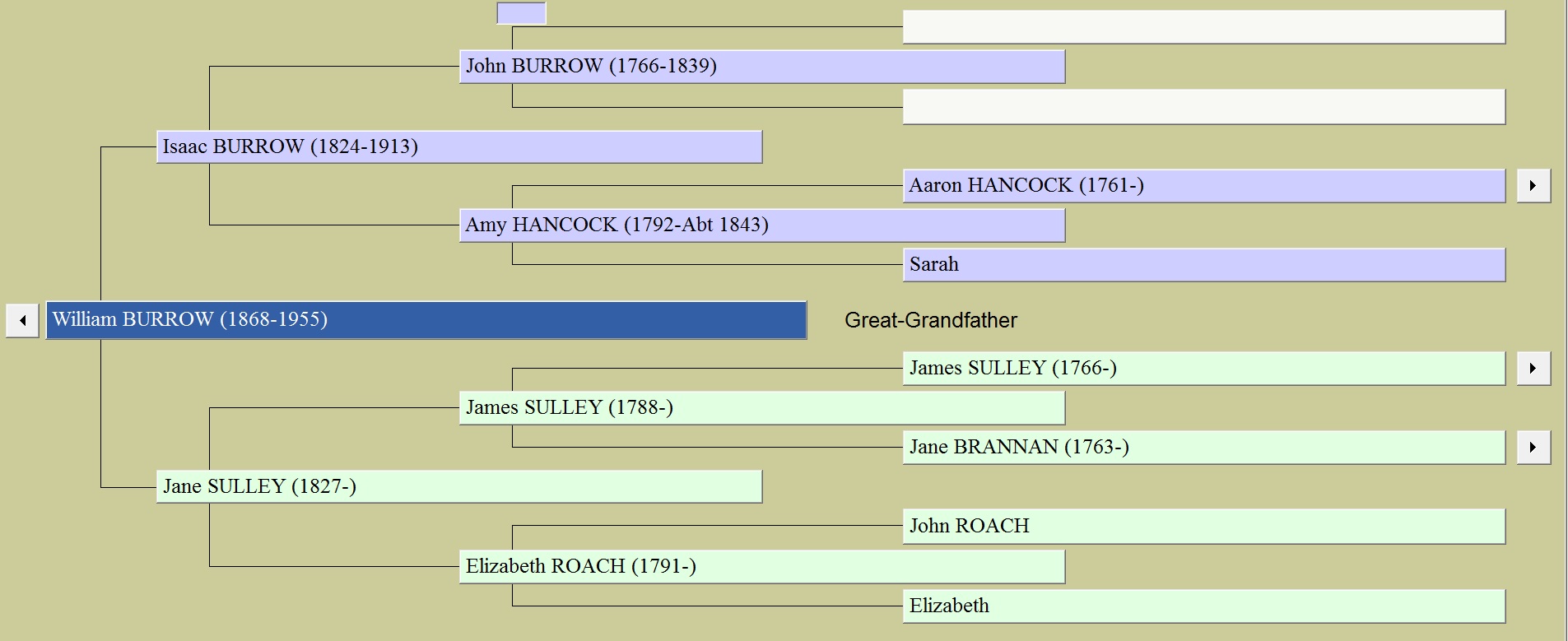 James Sulley was William's grandfather and my 3x great grandfather. He was from the city of Exeter in Devonshire.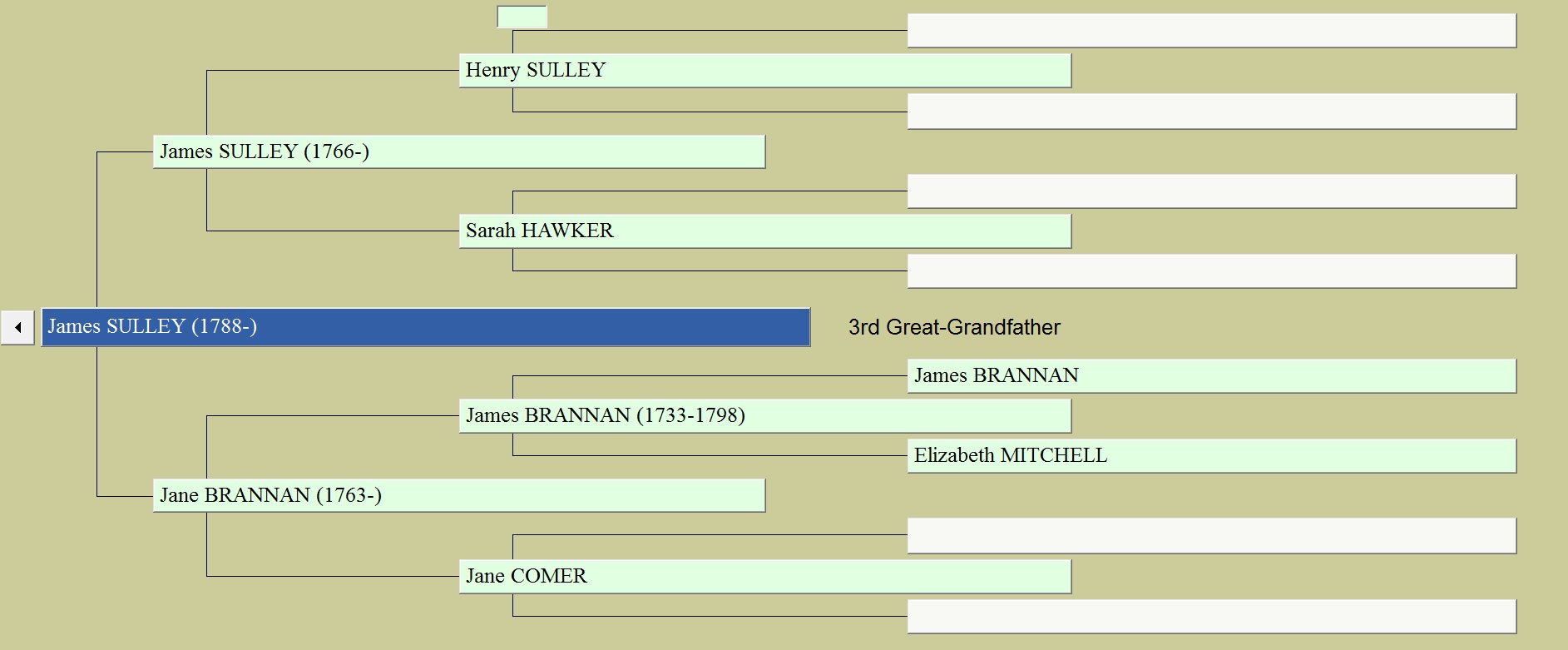 Amy Hancock was William Burrow's grandmother and my 3x great Grandmother. She was from Milverton in Somersetshire. She married a drifter named John Burrow about whom we know practically nothing, although I do have my suspicions. I just don't have any proof. Amy and John had 8 children - William, Emma, Thomas, Isaac, Abraham, Sarah, James and Frances. There will be pages on each of these children and their descendants.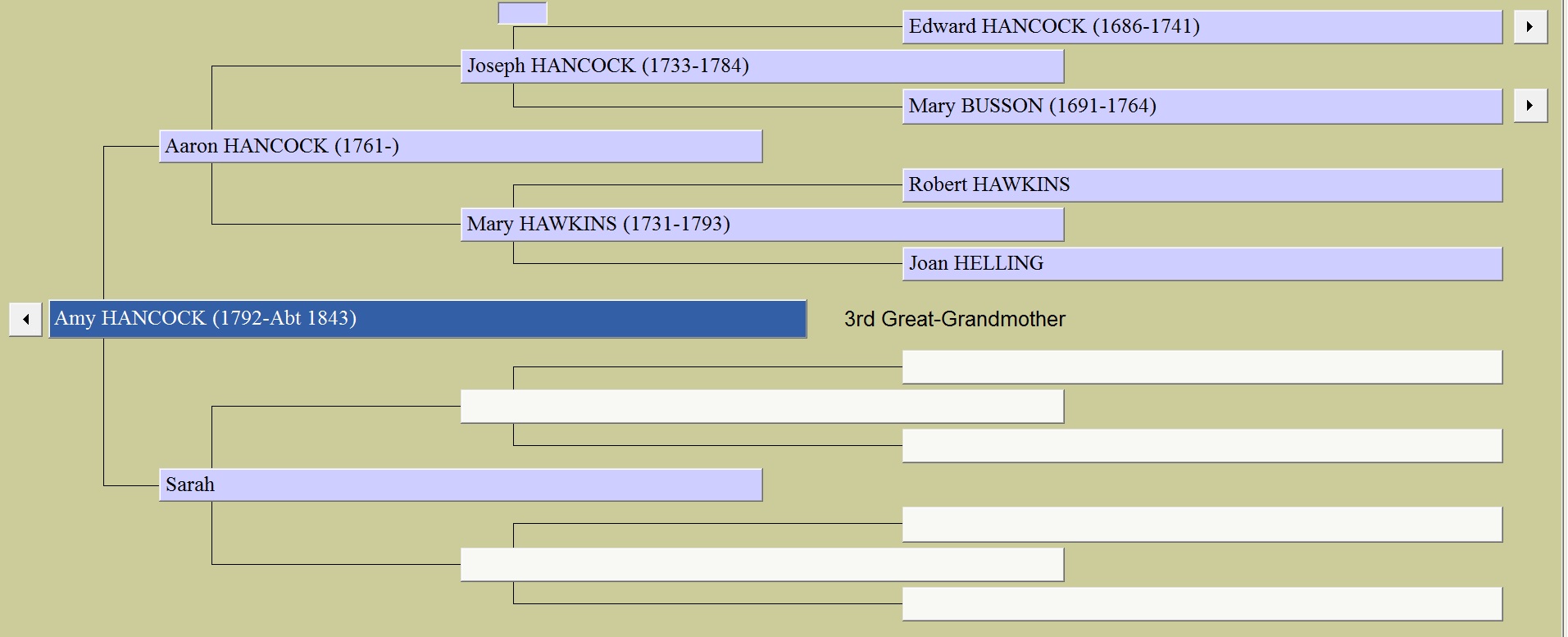 Joseph Hancock was my 5x Great Grandfather from Somersetshire. His mother was Mary Busson, which may have been a French Huguenot name. The Hancock family can be traced all the way back to the 1600's.
Mary Evans was my great Grandmother. She married William Burrow and emigrated with him out to New Zealand. She and William had 11 children - 8 of whom grew up and had families of their own.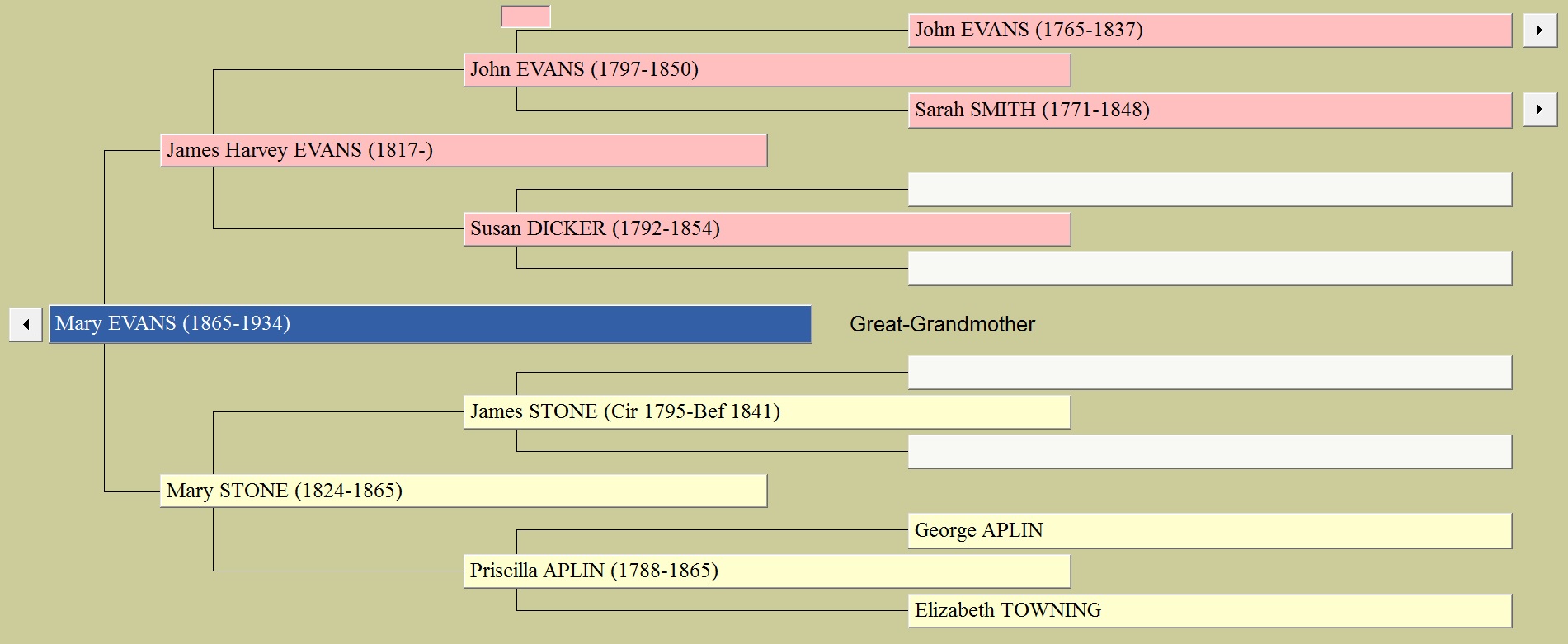 John Evans was Mary's Grandfather and my 3x great grandfather.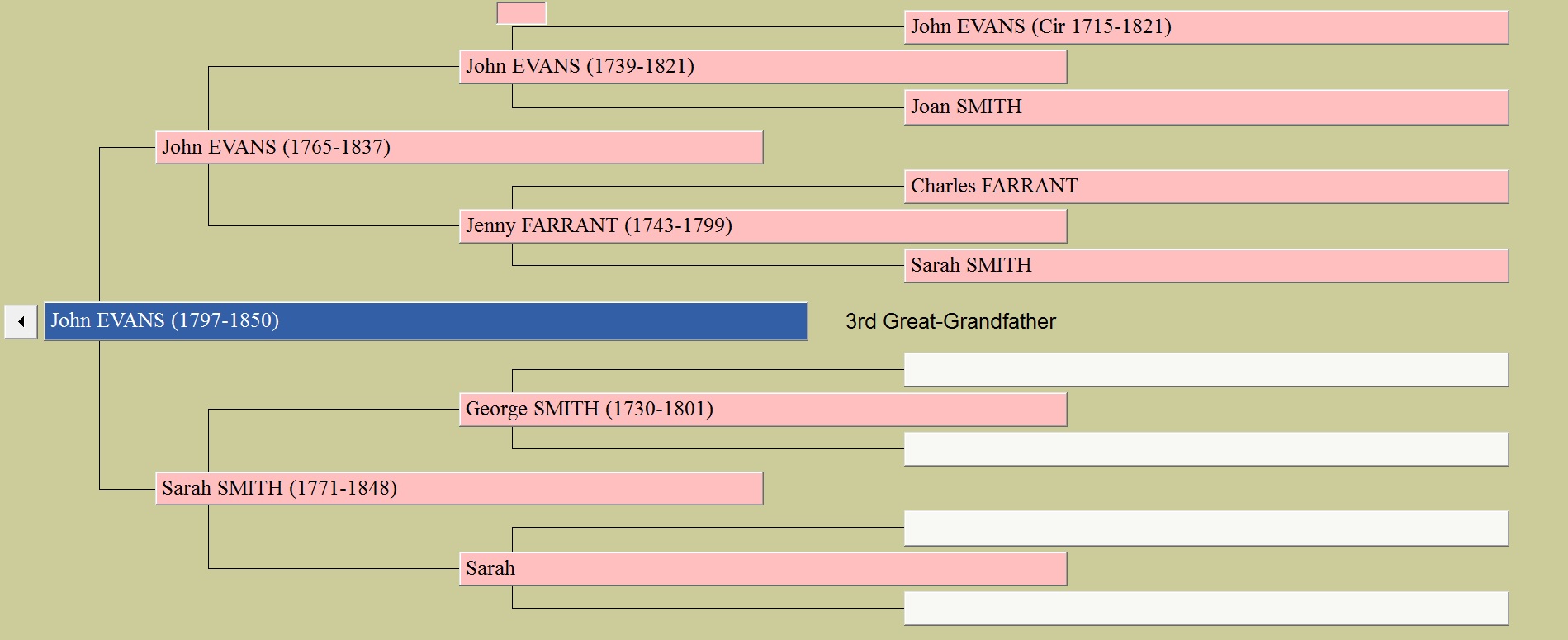 Rootschat is a genealogy forum where one can ask practically any genealogical question, even those about a specific family member you cannot locate. You can usually expect to receive an answer within 1 or 2 days. There are some VERY knowledgeable people at Rootschat - and yes it is all free. You only need to register.
Home Page